Is a photographic exhibition that delves into the behind-the-scenes world of beauty pageants and the hard work and dedication it takes to become a fashion model. The exhibition features a series of black-and-white photographs taken during the provincial selections of various beauty contests, including New Model Today, Mister Italia, and Miss World.
These photographs offer a unique glimpse into the realities of the competitions that take place in municipalities and cities across Italy, capturing the intensity and emotion of the moments before, during, and after the fashion show. 
The images were taken by Zoi photographer who had access to the backstage of these competitions, and provides an inside perspective of this industry, full of hopes and dreams. Held in public squares, each competition is judged by men and women from the fashion and entertainment industry. Only a select few will be able to realize their dreams of becoming a model.
This exhibition is a must-see for anyone interested in the fashion world and the hard work it takes to make it to the top. 
Rewarded competitors acceding the catwalk, Plagio club, Pratovecchio, 2010. From I wanna be a model © Zoi
Jury carefully comply the model, Plagio club, Pratovecchio, 2010. From I wanna be a model © Zoi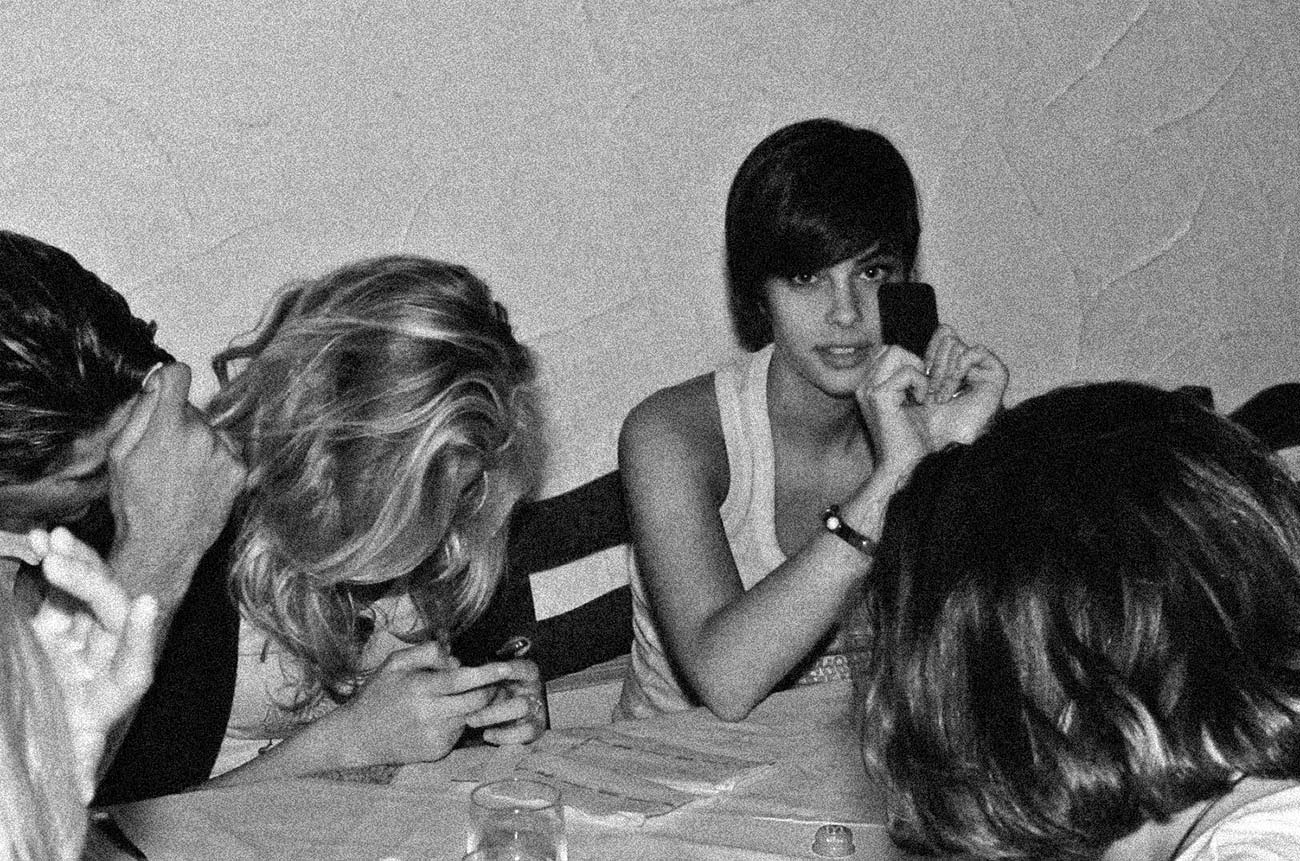 After dinner social network time
Inciting the girls before the catwalk, Comacchio, 2011. From I wanna be a model © Zoi
Push-ups with two girls on the back – Mister d'Italia contest, Chianacce, 2011. From I wanna be a model © Zoi
Award ceremony, Mister d'Italia beauty contest
Waiting call to the stage for a self presentation, beauty contest, Comacchio, 2011. From I wanna be a model © Zoi
Hair dresser, bakstage beauty contest, Comacchio, 2013
Chilling out time bakstage . beauty contest, Comacchio, 2011
Make up artist at work, bakstage beauty contest, Comacchio, 2011. From I wanna be a model © Zoi
Award ceremony, beauty contest, Comacchio, 2011. From I wanna be a model © Zoi
Director call off award-winning to line up for the photos, beauty contest, Rome, 2011. From I wanna be a model © Zoi
Delivery of the prize sash, contest beauty, Central Park club, Florence, 2011. From I wanna be a model © Zoi
Interview to a potential candidate from the audience, beauty contest, Perugia, 2008. From I wanna be a model © Zoi
Mister and miss beauty contest – joking, talking and playing the contest is over, Firenze, 2010. From I wanna be a model © Zoi
Competitors' exposure, beauty contest, Vogue club, Rome , 2011. From I wanna be a model © Zoi